Jan Čmejla Solo Recital at Bohemian National Hall
Friday March 15, 7:00 pm

-

8:30 pm

Free – $15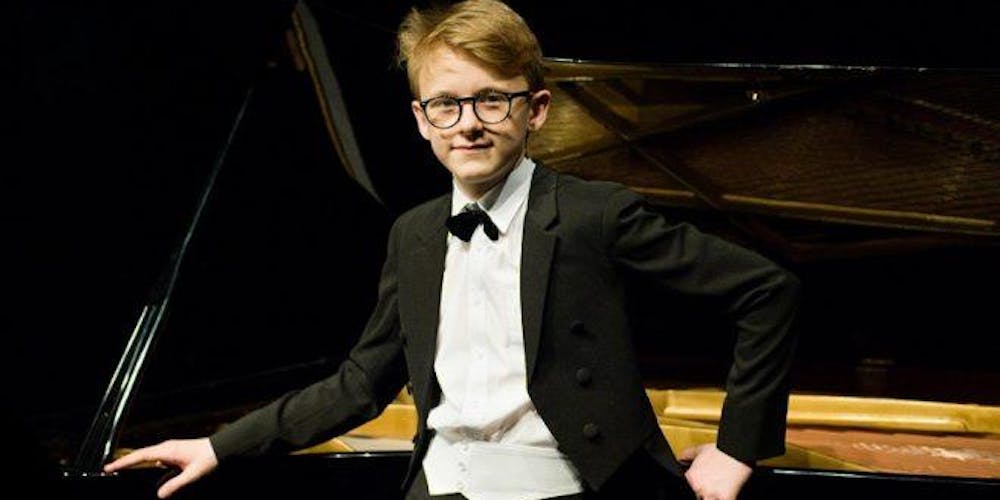 Meet Jan Čmejla, the fifteen-year-old piano prodigy from Prague, as he performs works by Beethoven, Chopin, Rachmaninov, and Novák.
PROGRAM
Beethoven: Sonata in A major op. 2 no. 2
Allegro vivace
Largo appassionato
Scherzo: Allegretto
Rondo: Grazioso
Chopin: Waltz in A-flat major op. 34 no. 1
Chopin: Nocturne C-sharp Minor, op. Posth
Chopin: Ballade in F major no. 2 op. 38
Novák: Memories: Inquietto
Rachmaninov: Preludes op. 23 no. 4, 5
SUGGESTED DONATION: $15.00
Jan Čmejla (born in 2003) has played the piano since the age of six and studied composition since the age of eight. Since 2018, he has been studying at the Prague Conservatory under Prof. Eva Boguniová. Jan is a winner of some of the most acclaimed piano competitions and performed in prestigious concert halls at home and abroad. His numerous successes include the top prize at the 2014 AMADEUS international competition for pianists under 11 years old; being one of ten participants selected from 300 candidates from 49 countries for the prestigious Allianz Junior Music Camp 2015 in Vienna, organized by Lang Lang International Music Foundation; and the 1st prize at the 2018 International Competition Virtuosi per Musica di Pianoforte. In 2019, he also added the first place at the Concertino Praga international music competition for young talented musicians.
In cooperation with the Consulate General of the Czech Republic in New York and the Czech Embassy in Washington, DC.