Jazz Vespers: William Parker Quintet at Saint Peter's Church
Sunday November 26, 5:00 pm

-

6:00 pm

Free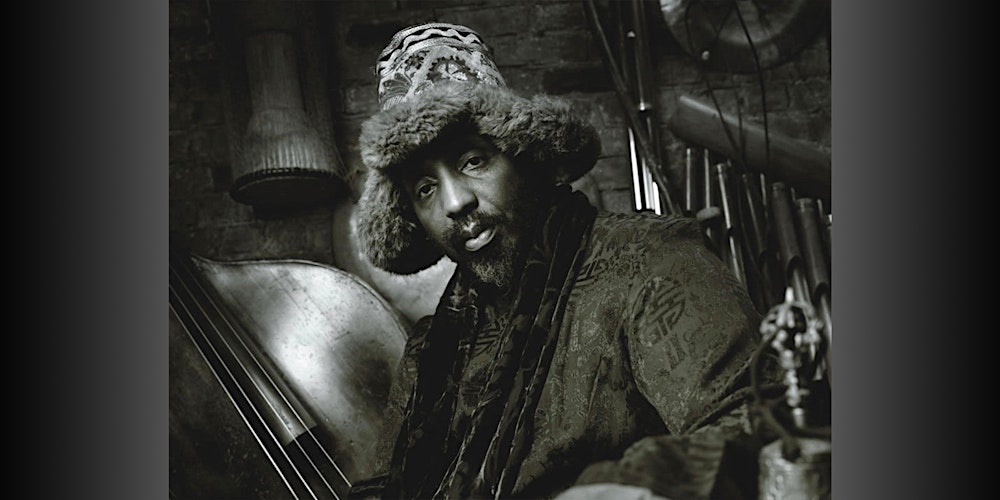 NYC's unique jazz prayer service, Sundays at 5 since 1965. All are welcome. Free to attend!
ABOUT WILLIAM PARKER (bass and flutes)
William Parker — bassist, multi-instrumentalist, composer, author, bandleader, visual artist, organizer — should need no introduction to anyone with an interest in jazz. We are delighted to share William's music with you on this date, where he leads a band of luminary musicians including Lisa Sokolov (voice), Melanie Dyer (viola), Hans Young-Binter (piano), and Isaiah Barr (tenor saxophone and flute). This promises to be one of the most meaningful Jazz Vespers of the year.
ABOUT LISA SOKOLOV (voice)
Lisa Sokolov is a frontline New York jazz vocalist, improviser and composer. Her work embraces the best of new music, free and straight ahead jazz. Her recordings angel Rodeo, Lazy Afternoon, Presence and A Quiet Thing have all received Best CD of the Year citations and press kudos. DownBeat magazine cites "Presence" as 5 stars "Masterpiece", Best CD of the Year and made the DownBeat "Best of the Decade" list in 2010.
Her own studies began as a classical pianist and singer with conservatory prep education and traditional musical training. Her intrigue with the music of John Coltrane led her to search out Coltrane's bassist Jimmy Garrison at Bennington College in Vermont. Choosing this school, she found herself able to study with trumpeter Bill Dixon, saxophonist Jimmy Lyons, and drummer Milford Graves, as well as composers Vivian Fine and Louis Calabro.
Arriving on the New York scene in 1977, Lisa began collaborating with bassist William Parker. This collaboration continues. These years included working in trio with singers Ellen Christie and Jeanne Lee. Lisa also was heard regularly with pianists Wayne Horvitz and Robin Holcomb in the days of Studio Henry. Indeed over the years she has worked with many new music and jazz notables including Cecil Taylor, Rashid Ali, Badal Roy, Andrew Cyrille, Mark Dresser, Jimmy Lyons, Irene Schweitzer, Cameron Brown, Butch Morris, Gerry Hemingway, Blue "Gene" Tyranny, Hilton Ruiz, Mike Richmond, and Jim McNeely.
Lisa has recorded on Soul Note, Uneet, Aum, Boxholder, Between the Lines and Laughing Horse Records.
ABOUT MELANIE DYER (viola)
Violist Melanie Dyer performs and composes in creative, improvised, and through-composed music forms. In 2011, Melanie founded WeFreeStrings, an improvising string/rhythm collective. In addition to WeFreeStrings, she performs with Sun Ra Arkestra, Heroes Are Gang Leaders, Dead Lecturers, Gwen Laster's New Muse 4tet, Craig Harris, and other New York City-based improvisers.
Melanie has played and/or recorded with Henry Grimes, Tulivu Donna Cumberbatch, Nona Hendryx, Joe Bonner, Reggie Workman, Howard Johnson, David Haney, and many other notable musicians in Europe, South Africa, and the U.S. Recordings include WeFreeStrings Fulfillment (Indepstrings, 2018), The Music of William Parker: Migration of Silence Into & Out of the Tone World (2021), Gwen Laster's Blue Lotus: New Muse 4tet (2021), David Haney's Birth of a City (2019), Come Sunday (T. Cumberbatch, 2015); Dogon A.D. Revisited, Salim Washington (2018); Fred Ho & Quincy Saul Present the Music of Cal Massey: A Tribute (2011); Live at St Nick's Pub, Salim Washington & Donald Smith Ensemble, Cadence Records (2007); With Strings, Salim Washington & The Harlem Arts Ensemble, CIMP Records (2007); Harlem Homecoming, Salim Washington & The Harlem Arts Ensemble, UJam Records (2005), and others.
ABOUT HANS YOUNG-BINTER (piano)
Hans Young-Binter is a young, up-and-coming instrumentalist on the NYC creative music scene.
ABOUT ISAIAH BARR (tenor saxophone and flutes)
Isaiah Barr is a young, up-and-coming saxophonist, artist, and the co-founder of the Onyx Collective, an experimental group of artists.