Jonathan Ferrucci Solo Recital at Bohemian National Hall
Friday October 14, 7:00 pm

-

8:30 pm

$23.05 – $33.69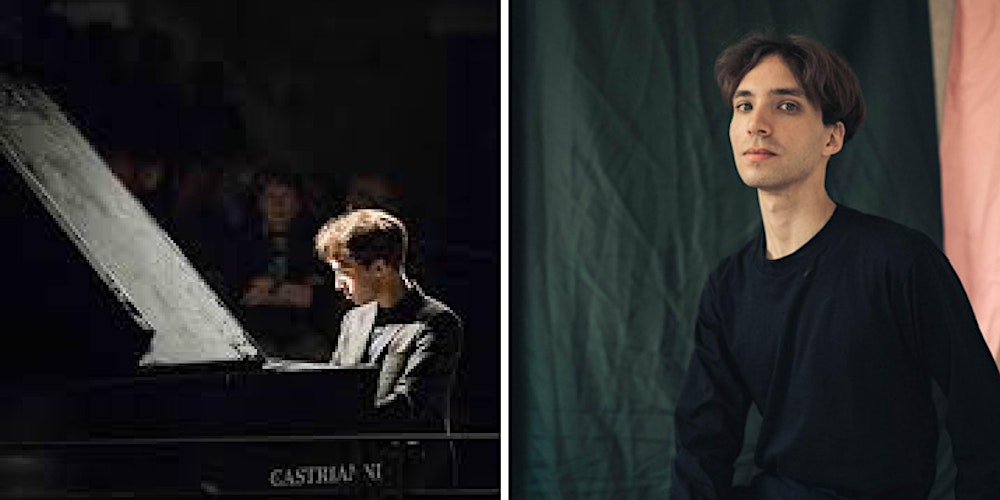 From the streets of Brno to the plains of southern Spain, this international program is an exploration of grief and joy with special meaning for our times. In the first half of the concert we hear different expressions of free speech, through the eloquent rhetoric of Bach's toccatas and Janáček's desperate cry for justice.
Opening the second half, Mozart's Adagio echoes the emptiness that Janáček's heartbreak has left, in a vain search for a lost memory. It will be up to Albéniz to remind us that joy is everywhere and music is its strongest ally.
Jonathan Ferrucci on Janáček's Sonata 1. X. 1905: "I fell in love with this sonata when I first heard it as a teenager. To me it is a reminder of an artist's responsibility to society and one of the most powerful pieces of Czech music, as well as 20th century piano literature."
Pianist Jonathan Ferrucci is the distinguished soloist.
Program
J.S. Bach:
Toccata in C minor BWV 911
Toccata in G minor BWV 915
Toccata in D major BWV 912
L. Janáček:
Sonata 1. X. 1905 ("From the Street")
– Foreboding (Předtucha)
– Death (Smrt)
Interval
W.A. Mozart:
Adagio in B minor K 540
I. Albeniz:
Book 1 from Iberia
Evocacion
El Puerto
El Corpus Christi (Sevilla)
Performer
Italian-Australian pianist Jonathan Ferrucci has given concerts as a soloist and chamber musician across Europe, Australia and the United States, performing in Wigmore Hall and Barbican Hall in London, Carnegie Weill Hall in New York and the Fazioli Concert Hall in Italy, among other venues. A Kirckman Society Artist for 2022-23, Jonathan's recent work includes concerto performances in Italy with the Orchestra da Camera di Perugia and Roma 3 Orchestra, and a particular focus on the Goldberg Variations, a lifelong dream that began during lockdown in 2020. Forthcoming projects include a recording of the Goldberg Variations and a focus on the complete keyboard Toccatas by J.S. Bach. Alongside his training with Giovanni Carmassi in Florence and Joan Havill at the Guildhall School of Music and Drama in London, his artistic sensitivity has been profoundly influenced by Angela Hewitt, who has been a mentor since 2014, and by his studies with Robert Levin, Aldo Ciccolini, and Zhu Xiao-Mei. His journey has been inspired along the way by masterclasses with Murray Perahia, Richard Goode, Christian Zacharias, Dmitri Bashkirov and Peter Frankl. Parallel to his time spent at the piano, Jonathan is a dedicated Ashtanga Yoga practitioner. He considers Yoga integral to his work as a musician and essential in life.
This event is organized by DAHA with support of the Bohemian Benevolent and Literary Association.