MindTravel Live-to-Headphones 'Silent' Piano Journey in Central Park at Great Hill
Thursday September 21, 6:00 pm

-

8:00 pm

$17.85 – $44.52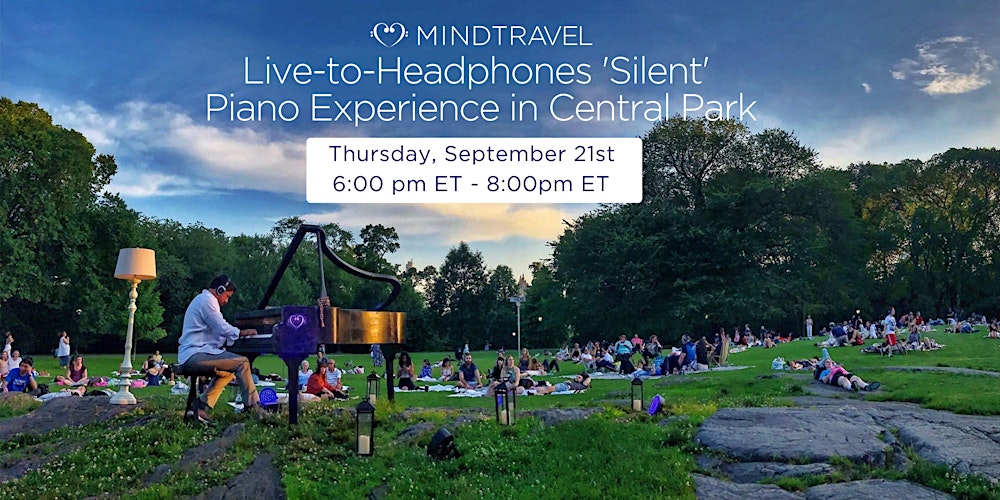 MindTravel Live-to-Headphones 'Silent' Piano Journey in Central Park
Join for an extraordinary musical experience in Central Park! MindTravel Live-to-Headphones 'Silent' Piano Journey is a unique evening that combines the beauty of nature with the magic of live piano music. On Thursday, September 21, 2023, at 6:00pm ET, immerse yourself in a captivating performance that will transport you to a world of tranquility and introspection.
Located at Great Hill Central Park, New York, NY, this experience promises to be an unforgettable adventure. Put on your headphones and let the enchanting melodies of the piano guide you through a musical journey like no other. The 'silent' aspect of the event allows you to fully immerse yourself in the music, creating a personal connection with each note.
Experience the power of music and nature as they intertwine, harmonizing to create a serene atmosphere. Let your mind wander and your thoughts flow freely as Murray Hidary's real-time, live-piano compositions invite in relaxation and contemplation.
Escape the hustle and bustle of the city for a moment of pure serenity. Whether you seek rejuvenation, inspiration, or simply a break from the ordinary, MindTravel Live-to-Headphones 'Silent' Piano Journey in Central Park is an evening you won't want to miss!